Below you can see examples of how your various forms that handle a notification of a new subscriber can look like.
The application form can be linked to from your website, your newsletter, etc.
Keep in mind the following before deciding what you want to include in your forms
Which fields should be mandatory fields in the notification form? Required fields are marked with an asterisk.

Will there be other fields in the form, fields to be considered voluntary to fill in? 

Should the applicant also be able to choose which mailing list he / she wants to be registered on?

or should only an address list be?

Ie Will you send the same message to all?

Or will you make many different mailings to different mailing lists?

(Segmentation of email addresses can be done using lists and / or filters)
Sign up for newsletters
1. When someone wants to sign up for the newsletter and clicked on the link they see the following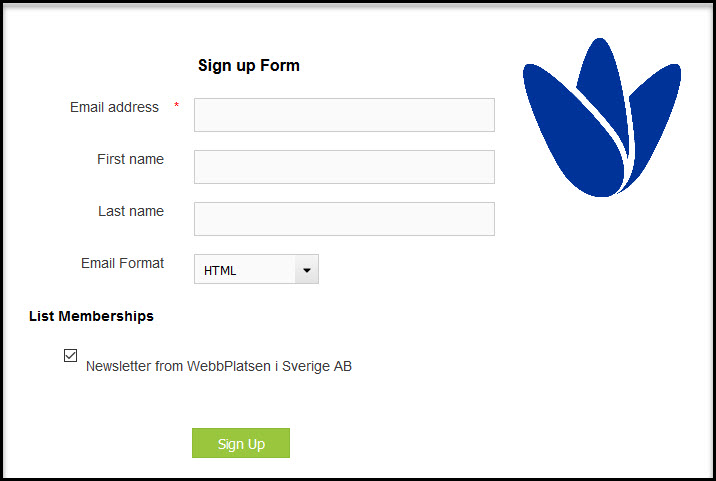 In our example, only the e-mail address is required to fill in, but you will be able to fill in your name if you wish.
The address list named Newsletter from WebbPlatsen i Sverige AB already selected. You can add more lists and choose if you want them pre-checked, automatic or unchecked.
---
2. When clicked on Sign Up the following message will be shown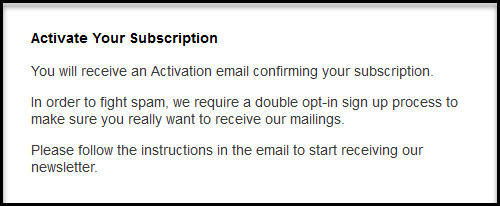 ---
3. When this has been done you will receive Welcome email

---
STANDARD FORM FOR THE NOTIFICATION
All text in forms and e-mails will of course be change and rephrase.
Here's a picture of how our standard form looks like.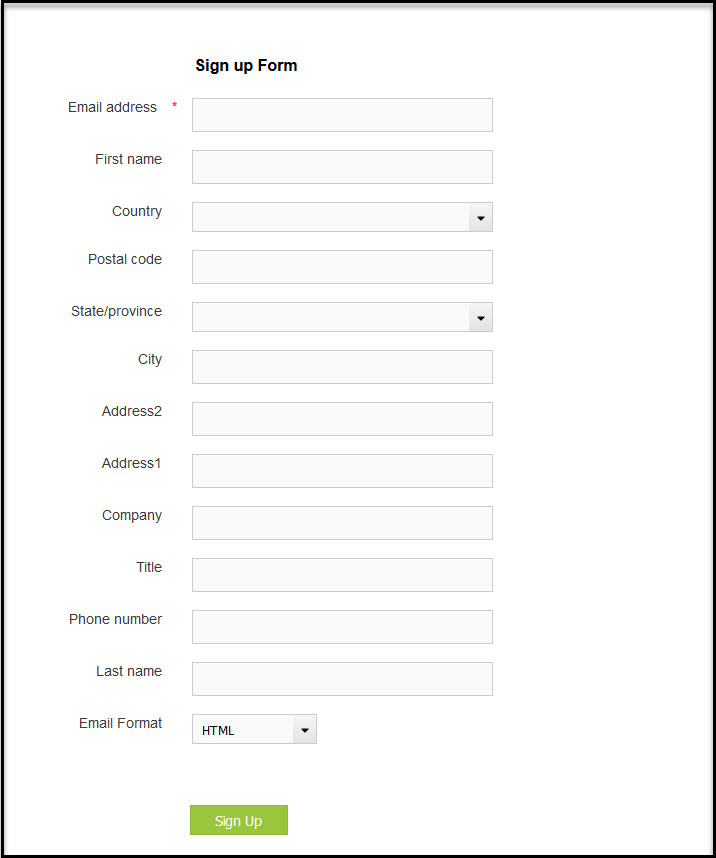 You can also create custom fields for your form.
With Email Format you can choose whether to receive formatted mail from you or if you prefer to get them as plain text without images and other formatting. This requires that you have also created a plain text version of your message, at step 1 c Text Version.
You can also add multiple mailing lists to the form.

Then you can choose which information you are interested in receiving from you.

However, if you never thought that you should send different information to your subscribers, it is unnecessary to create different lists.