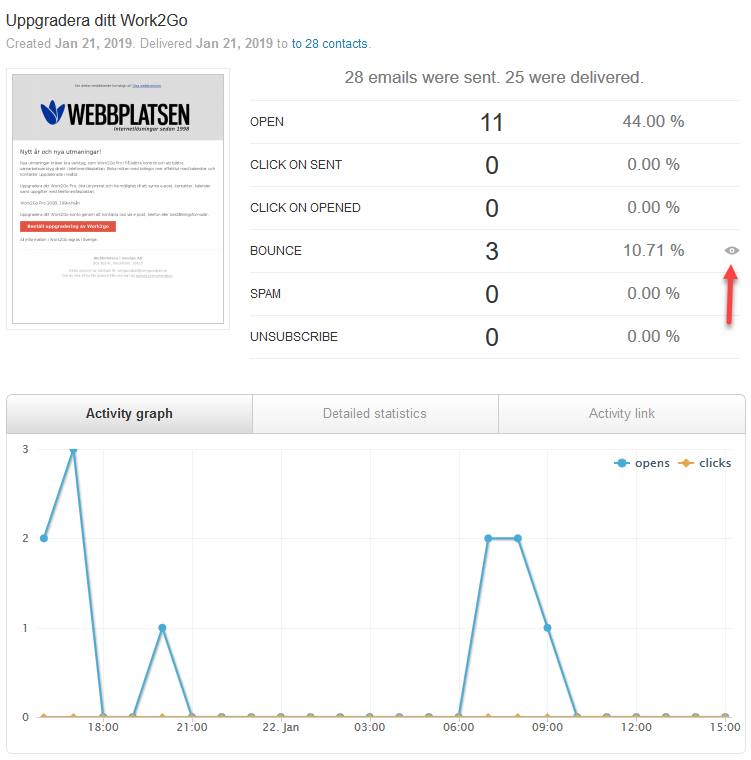 Schedule your newsletters to be sent at a certain time or date or send it at once.
Send a test to multiple addresses at the same time.
Adjustable "from" and "reply" fields change the email addresses as needed.
Invalid e-mail address tracking to improve delivery and campaign performance.
Autoresponders – set-up triggers to send your e-mails at certain times or dates.
Real-time reporting to see opens, views, clicks, bounces and complaints.
Handling of soft and hard bounces. Hold you marker over the eye to see more.
A strict anti-spam policy to ensure the most reliable delivery as possible.