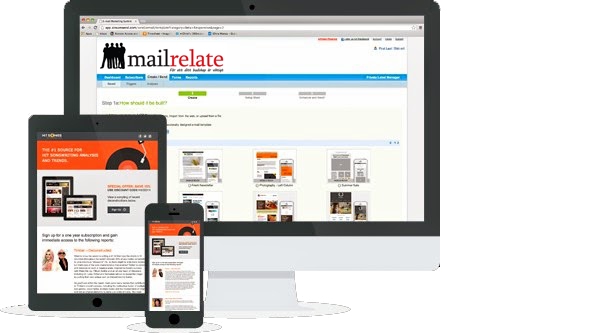 We believe clever tools deliver real results
Here's to the power of ingenuity. Of thinking about what is possible and then making it happen. A case in point is WebbPlatsen's e-mail marketing service, mailRelate. It enables you to build creative e-mail messages and manage your lists to deliver the results you want, no rocket science required. And all for less than you might imagine. How smart is that?

Easy management of subscribers
Customizable sign-up forms – easily set up, launch and manage multiple lead capture forms
Simple list importing and exporting – import lists or export to Excel with just a click
Subscribe/unsubscribe management – automatically ensure your list is accurate
Opt-in confirmation option – make sure subscribers really want to hear from you
List segmentation – send relevant e-mail messages based on specific subscriber information
Learn more about address lists and registration of new subscribers.

Track, report and analyze
Real-time reporting – see opens, views, clicks, bounces, and complaints
Invalid e-mail address tracking – improve deliverability and campaign performance
Export lists – share with a click of a button
Google analytics – automatically integrate with your e-mails to accurately track your campaigns
View delivery summary – gives you a quick overview of current and final delivery progress
Learn more about how you can follow up your marketing campaign using the reports.